Hi, I am Nepal-Schorsch
Since 30 years I live in the zoo.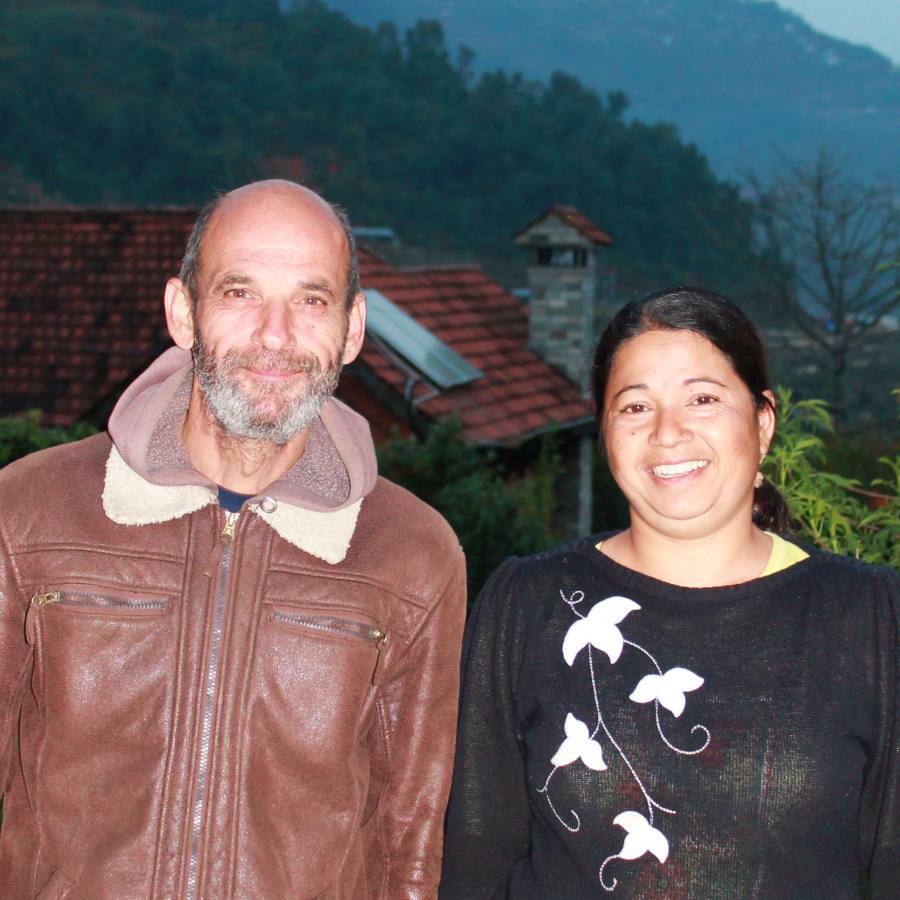 Hi, my name is Georg, call me Schorsch. 
I am a german expat living since 30 years in Nepal.   
Together with my nepalese wife Radhika I run an organic farm close to Pokhara. We live on the countryside, here is no Wifi, here is just nature.  
We invite you to come around. We would like to show you the real Nepal. Through the contact to our family you get to know about the farm life and you will get a lot of interesting informations about the great Himalaya and the nature of Nepal.
Every day here is different, we cannot provide a booked package. This is real life.
Local Homestay
Feel the nature, experience the farming life and have organic meals.
Stay at my home and get to know the nepalese life.
Privat Room, access to kitchen, including full board (Breakfast & dinner). We provide organic meals, the most is from our own farm.
Check out more details and have a stay, you will never forget.
Adventure
You want to go on an adventure in the Himalaya?
Trekking off the beaten path
Offroad adventures in the mountains
Camping at places, a tourist have never seen
Meet the real nepalese locals, who still live like 100 years ago
Together we can create a unique adventure for your time in Nepal.
Organic Farming
Since 20 years run organic farming on my own land. I had to learn a lot about the special conditions in this region.
On the farm we grow different vegetables, flowers and trees. Most time of the year we have cows, goats, pigs, chicken, geese and bees.
We would like to show you our daily work on the farm.