A Home Away From Home in Nepal
Homestay
About Us
Local Homestay for farming & adventure lover
I am happy that you are here! This is not a hotel, it is a real homestay. You will live together with me and my family here. You will experience the local life surrounded by nature. My organic farm and the animals are part of my work and life. 
Walk around the 2 hector land in the morning with a cup of coffee, stroke a goat-kid or play with little Tyson. Please feel free to make this your Nepal-home.
Double Room
Your private double room with an external entrance in our little guest house. Shower and simple squad toilet are separated and located outside. Solar powers hot water on sunny days.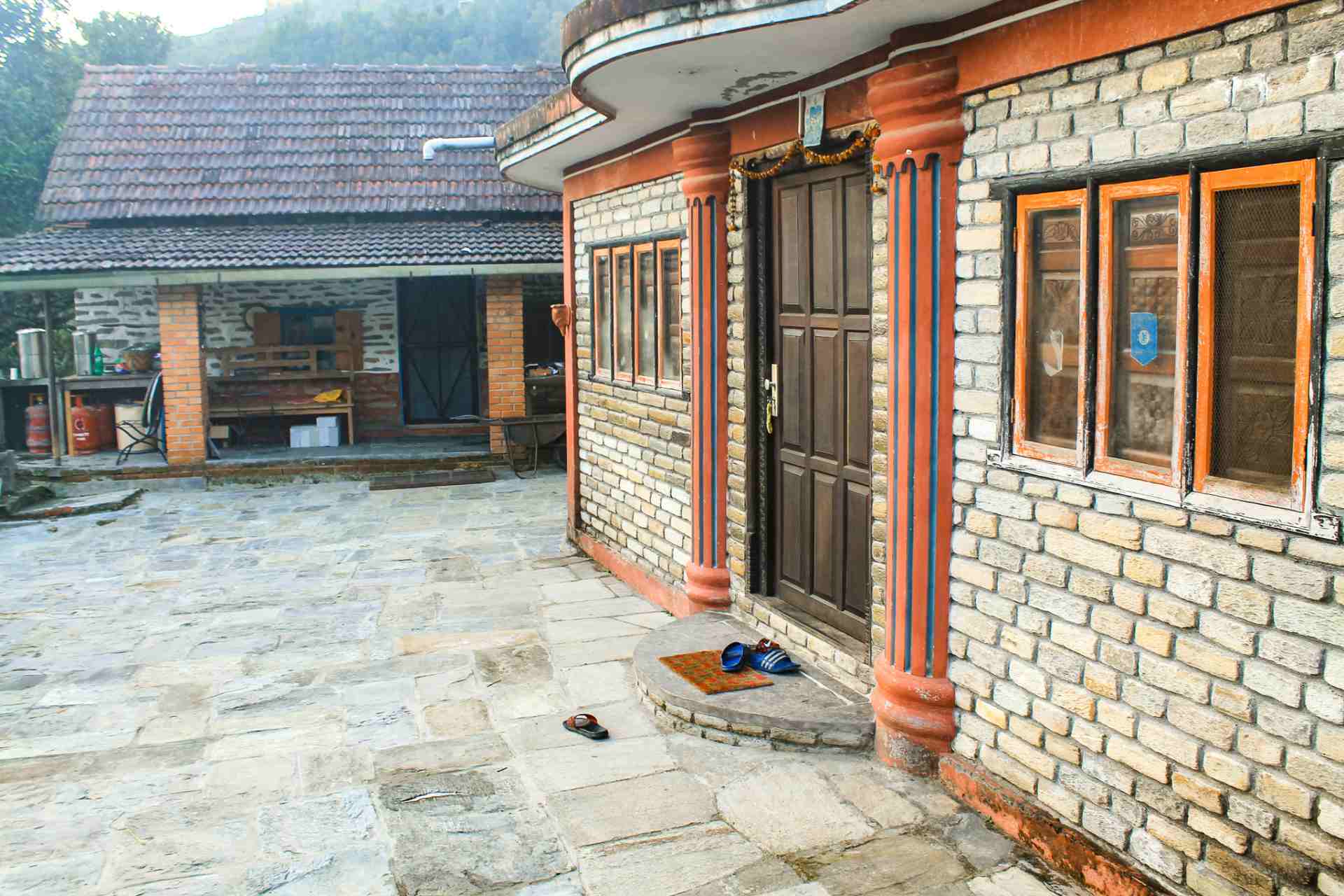 Property
You have access to kitchen, garden, washing maschine and everything you need. Feel like home and enjoy your time.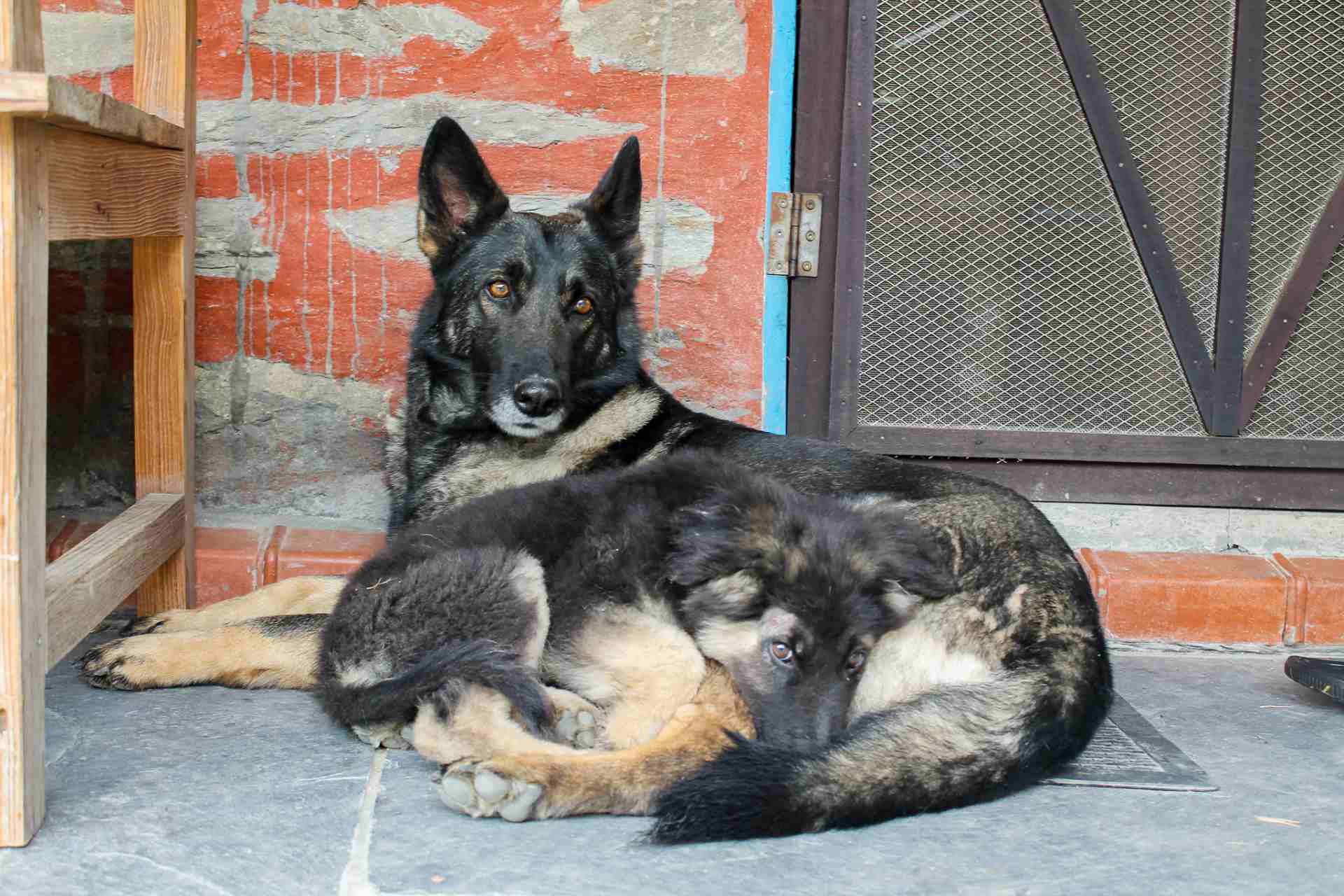 Daisy & Tyson
Live on the property too. But do not enter any rooms, like kitchen or bedroom. But as they are around free on the area, you should not have a problem with dogs.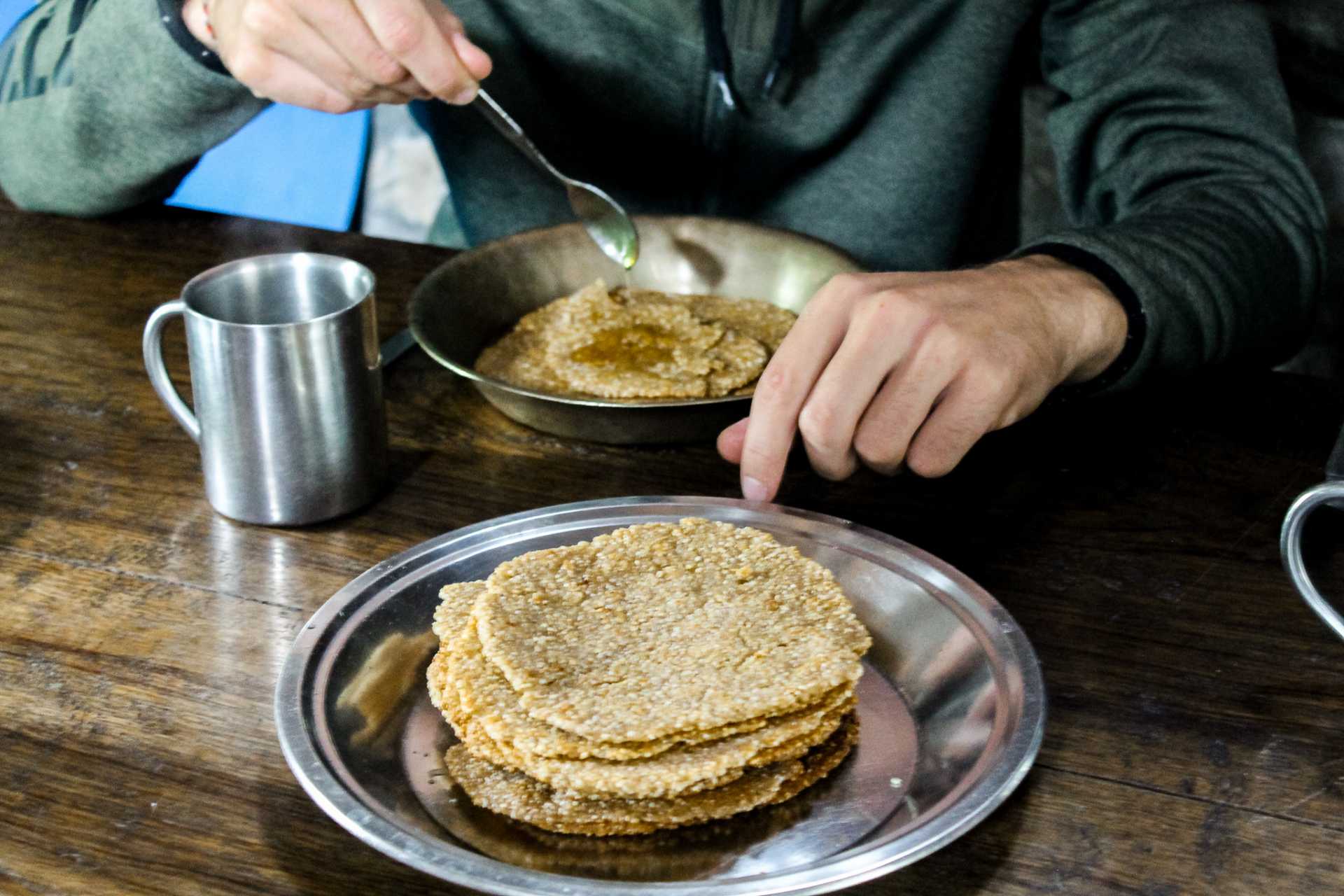 Breakfast 
Is included in the room price every day. A breakfast at our homestay can look like this: Nepali Roti (bread) with honey, coffee or tea. The wheat is grounded on the day before and the bread baked in the morning. Simple, fresh and good.
Dinner
Typical Nepali meal is Dal Bhat: Rice, mixed vegetables (depending on season), dal (Soup of lenses), together with ghee, homemade yoghurt and a cup of warm fresh milk. The rice, vegetables, honey, milk, yoghurt and ghee is made on our farm.
Location
Our house is located in the small village Chisopani, surrounded by nature. We are at 800 meters height, located with view to north. You can see the world-peace-stupa (Biswo Shanti Stupa) and the Annapurna-Mountains.
Distances: 2.5km from city away; 3 km from local bus station; 5 km from tourist bus station and airport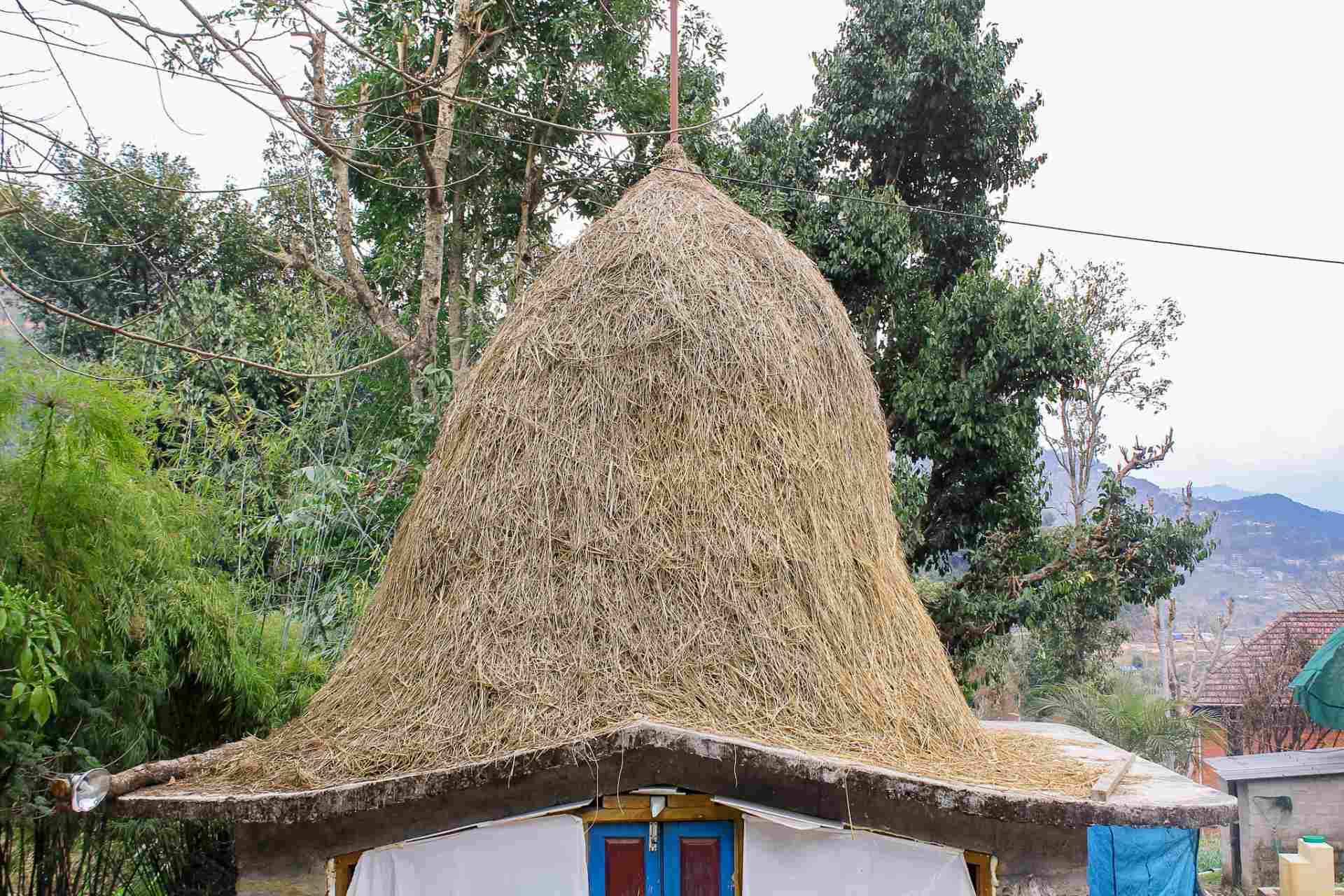 What you Get
Included Amenities & Services
experience nepalese local life.
Visit me in Nepal!
Sent me an Email with your request and let's go on some nepalese adventure with me.
Pokhara Ward No 22, Chiophani, Nepal